2020: Pilar León Araúz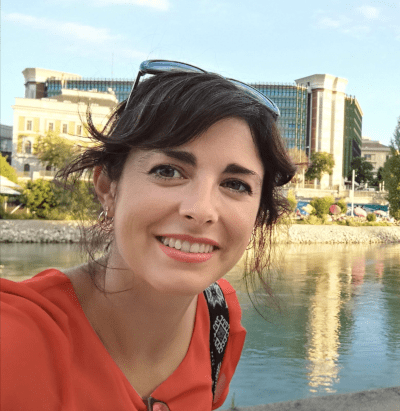 The third iteration of the Adam Kilgarriff Prize has been awarded to Pilar León Araúz for her lead role in developing the 
EcoLexicon
 and associated data and software.
EcoLexicon is a sophisticated, multilingual terminological resource in the domain of environmental science. In addition to the front end, the suite of materials includes a specialized corpus and a set of semantic Sketch Grammars specially developed to extract semantically-related pairs of terms.
The high quality of applications for the Prize has been maintained once again, and this year we received a record number of 16 applications. As in previous years, the judging process was long and challenging, but in the end, there was unanimous agreement that Prof. León-Araúz's project should be awarded the Prize.
Michael Rundell, on behalf of the Trustees
---
2018: Matt Kohl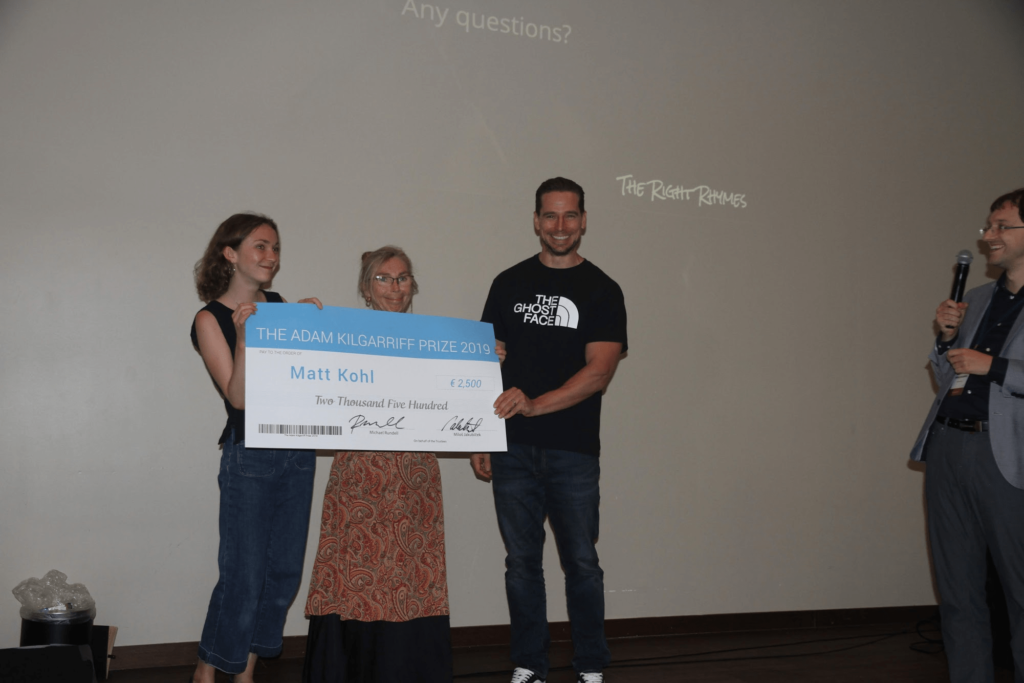 The Right Rhymes is an interactive, evidence-based dictionary, incorporating many features (such as data visualization and links to external data) which are frequently talked about in the lexicographic literature, but not so often implemented. We were all impressed by the way Matt employed current technologies and strong design skills to create such an appealing and innovative product. His dictionary – a solo project – is a model of corpus-driven lexicography.
Matt's application stood out in a field of nine high-quality submissions for this year's Prize. The first iteration of the Prize (launched in 2016) attracted a high standard of applications, and we are delighted that this has been maintained this year.
Michael Rundell, on behalf of the Trustees.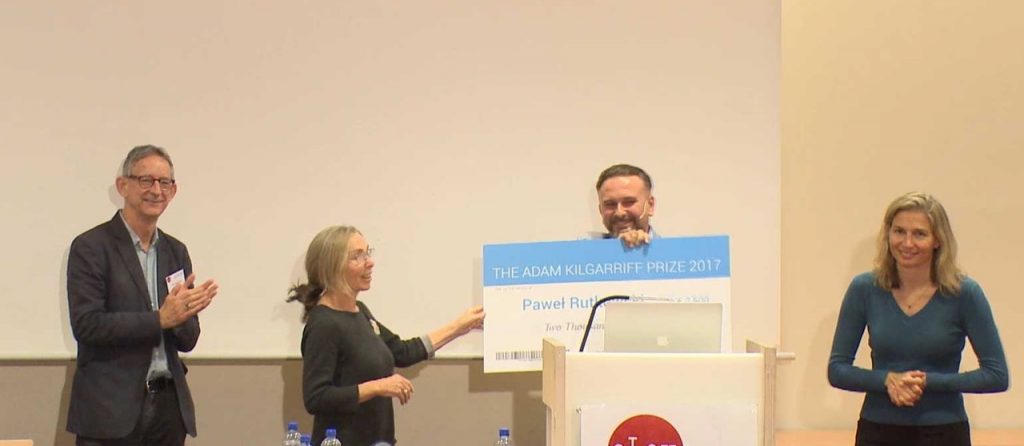 The inaugural Adam Kilgarriff Prize was awarded to Paweł Rutkowski. Dr. Rutkowski is head of the Section for Sign Linguistics at the University of Warsaw, and leads the team developing the corpus of Polish Sign Language and the corpus-based Dictionary of Polish Sign Language.
The Prize was awarded to Paweł for his outstanding work on this project, and it was officially presented at the eLex 2017 conference in Leiden. We were delighted to welcome Gill Lamden, Adam's wife, to say a few words and present the winner's cheque. Paweł then went on to give one of the keynote talks of the conference – a fascinating and entertaining introduction to the work of the Section for Sign Linguistics, from which we all learned a great deal. His talk was simultaneously interpreted by Lissa Zeviar, in International Sign Language, and it was also live-streamed. A video of the talk is now available on the eLex YouTube channel.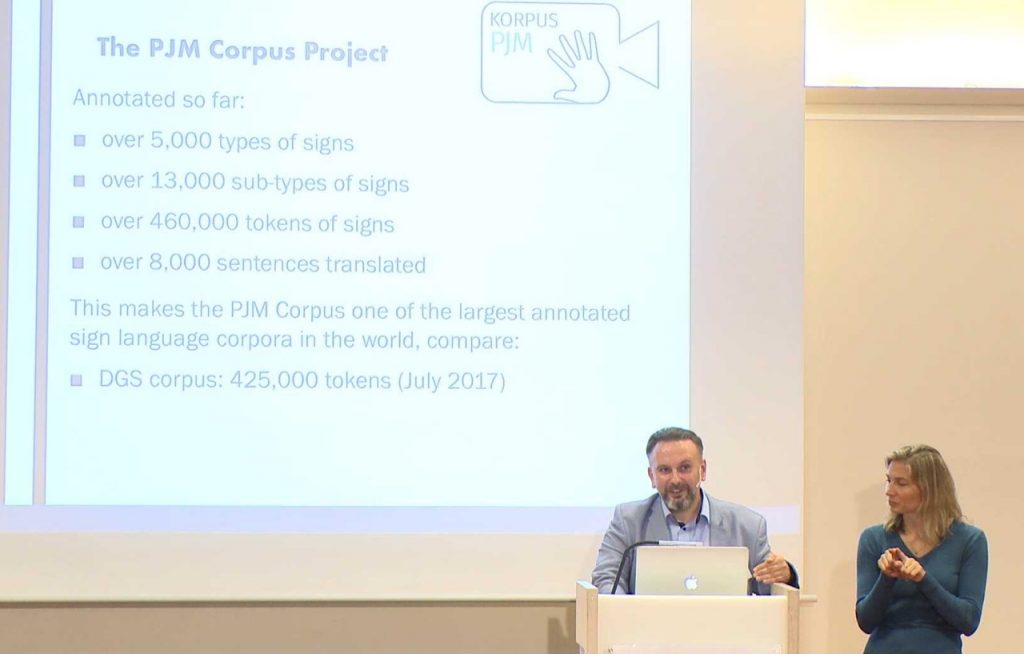 The eLex site hosts the abstract of Paweł's lecture, and he has also written a short article, titled "The Corpus of Polish Sign Language and the Corpus-based Dictionary of Polish Sign Language' for the 2017 edition of Kernerman Dictionary News. During the conference, Paweł was interviewed by Victoria Nyst, on behalf of the language-research journal Slovenščina 2.0. The interview has now been published in the first volume of the journal.
Michael Rundell, on behalf of the Trustees